Your Pension Goals
---
Pensions allow you to obtain your retirement goals and live the life that you want to after work. It is a simple concept which unfortunately, due to successive government changes, has become a complex area.
We aim to take the complexity away from you and keep the process simple. We will take existing contracts and simplify/consolidate them into one information point utilising our specialised tools
How do Pensions work?
---
In simple terms, contributions are paid in, tax relief on these contributions is given and a pension fund is built up. A portion of the pension fund can be taken from the retirement age, Tax Free and any remaining balance of the fund is then used to provide an income for you after retirement.
Types
---
Pensions are probably the most complex part of the financial planning process; there are numerous types which are covered by many different sets of rules. Whether you want to discuss the State Basic Pension, Stakeholder Pension, a SIPP or your current Pension Scheme, Aisa are experienced and qualified and happy to discuss this with you.
Pension Transfers
---
Many clients come to Aisa with older style pensions, where the charges are high and the range of funds is restricted, or for some other reason the client is not happy with the current pension provider. In most cases it is possible to move the pension from the current provider to a new provider – this is called a Pension Transfer. This is a straightforward process, but due diligence needs to be carried out before the Pension Transfer takes place because of the risks involved.
Why should you review your pension?
---
You should review your pension regularly regardless of market activity. A review can ensure your pension investments are performing as necessary to reach your end goal or help you discover whether you should look into investing elsewhere. Your initial plans would have been based on your circumstances and ambitions for retirement. You or your family's circumstances could have changed since then. A review can also help you to determine whether or not the fund performance justifies the charges you pay for your fund to be managed and if the level of risk is still suitable.
Without keeping up to date with pension performances and making adjustments when necessary it is possible that pension funds won't do as well as the plan holder anticipated.
Annuities and the options?
---
There are many more prudent ways to invest your pension at retirement that avoids the use of "lock-in" annuities. An annuity allows you to utilise your pension pot to find a lifetime income for yourself. There are many varied ways to do this and you can add additional benefits like guarantees and spousal benefits.
If you are thinking about taking an annuity then you MUST consider your Open Market Option. Do not simply put your annuity with your existing pension provider without checking first the annuity you could purchase from other providers. It may benefit you with a lot more income!
For those who are at the point of considering taking their pensions and have funds in excess of £100,000, contact us for advice as there are other alternatives to annuities.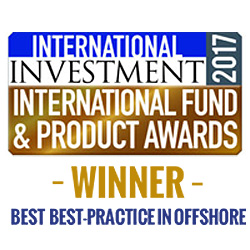 ---
2017
INTERNATIONAL INVESTMENT INTERNATIONAL FUND & PRODUCT AWARDS
–
OVERALL WINNER: BEST BEST-PRACTICE IN OFFSHORE
---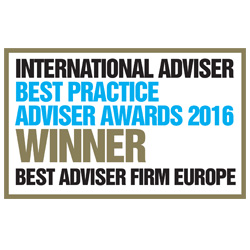 ---
2016
INTERNATIONAL ADVISER BEST PRACTICE AWARDS
–
WINNER: BEST ADVISER FIRM EUROPE
---
---